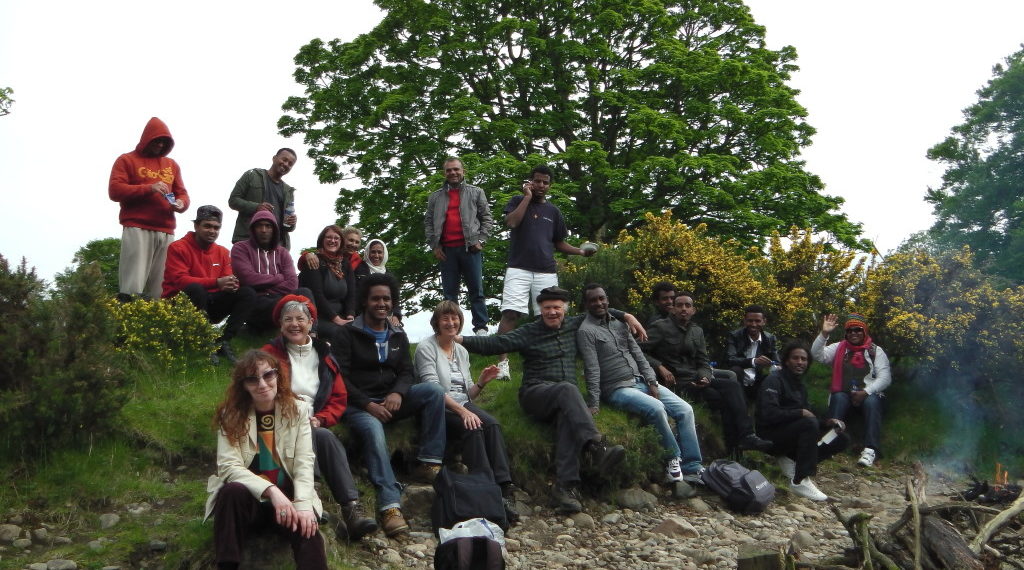 Adults
Malcolm has much experience working in education and training. He has run numerous training programmes for adults on the theme of Storytelling and the Environment. He teaches a  module on storytelling in the Agriculture Department at Newcastle University.
Malcolm Green is an inspirational storyteller and group-worker. His approach is naturally inclusive and awakens the joy of imagination.     
Geraldine Ling, Director of Lawnmowers Theatre Company
Children
Malcolm has worked with many hundreds of school children on projects ranging from half-day performances to collaborating with teachers to deliver term-long creative projects. He is particularly enthusiastic about working with young people to explore the nature of the place where they live through story and other forms of creative expression.
Malcolm offers storytelling performances and workshops for children and young people aged 4 to 16.
From the beginning of the first day, it was clear...that we were taking part in something very special...The pupils and staff were utterly spellbound, both with the wonderful stories and with the atmospheric and evocative way in which Malcolm delivered them.  He really showed the pupils what an artform storytelling was and, by the end of the project, the pupils were much more confident and uninhibited in their approach. The pupils learned so much about our local area during this project.                                      
Jenny Hall, teacher Glendale Middle School, Wooler